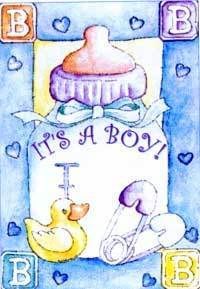 Today we found out that we are expecting a little boy and he is perfect! Dan & I have decided to name our precious baby boy
Finnegan George
! We are just thrilled! Above is a profile picture. Could he be any cuter? The ultrasound took a little over an hour. They had to measure every little bone in his body! He is already 9 ounces! He has his feet all scrunched up ... they originally couldn't tell the gender. We'd finally get him to move and then he would go right back to his comfy spot! And he is already a thumb sucker!

I can't wait to start shopping for him!
Stay tuned for updates! On Saturday we have our 3d ultrasound and I'll have more pics up by Sunday am at the latest! I can't wait to spend more time watching little Finn!